Type of Work
Design and fit bespoke glazed lift and staircase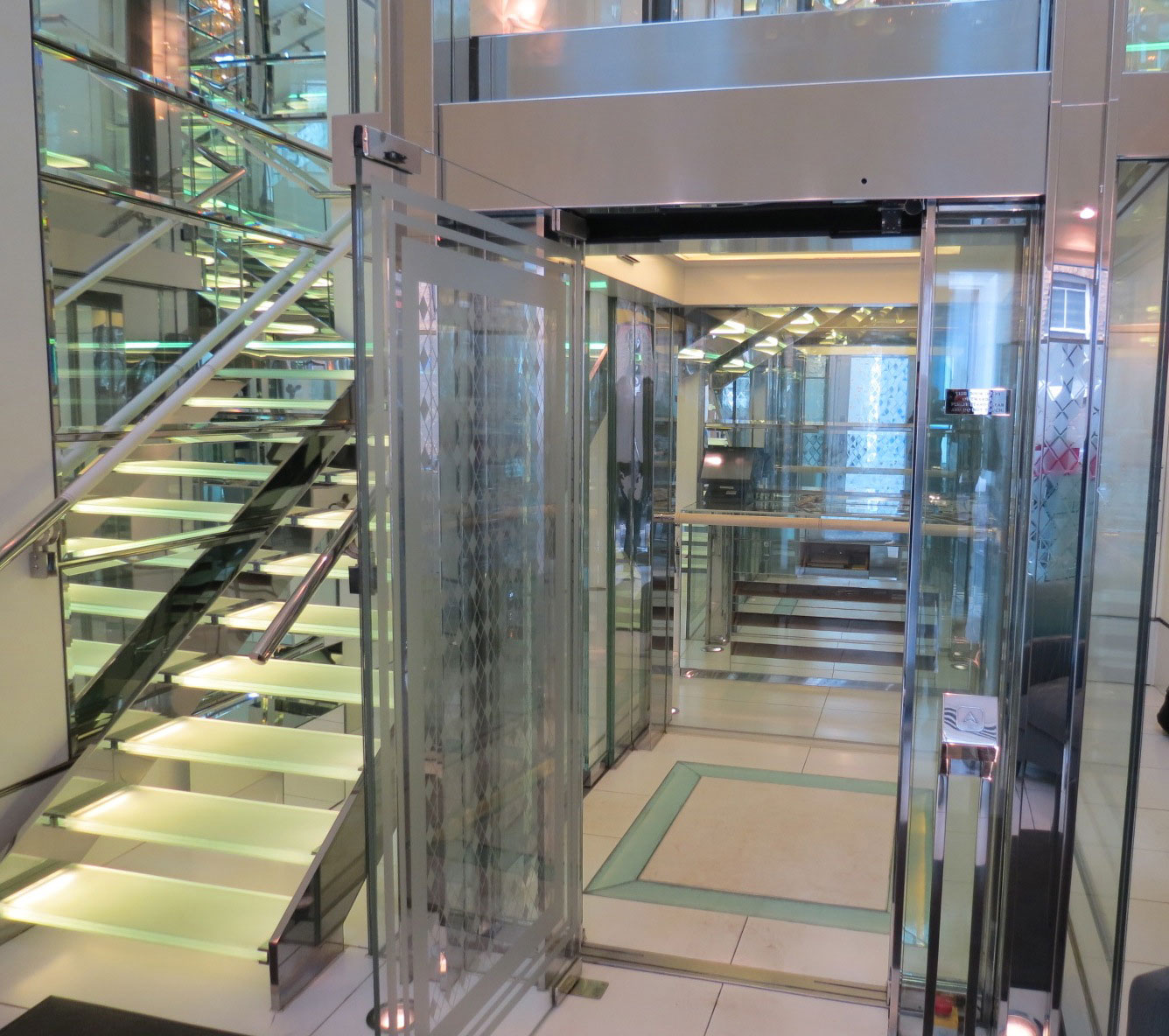 What We Did For
Private Members Club
For this exclusive client, we needed to create a lift and staircase fort the VIP entrance of a world-famous club in London's West End. We designed a glass lift shaft that had a glass staircase wrapping around it. This design used a minimalist aesthetic to create a sense of contemporary opulence. Creating the desired look for the client, whilst keeping the space open and light, was achieved through the use of the glass, mirror and polished stainless steel.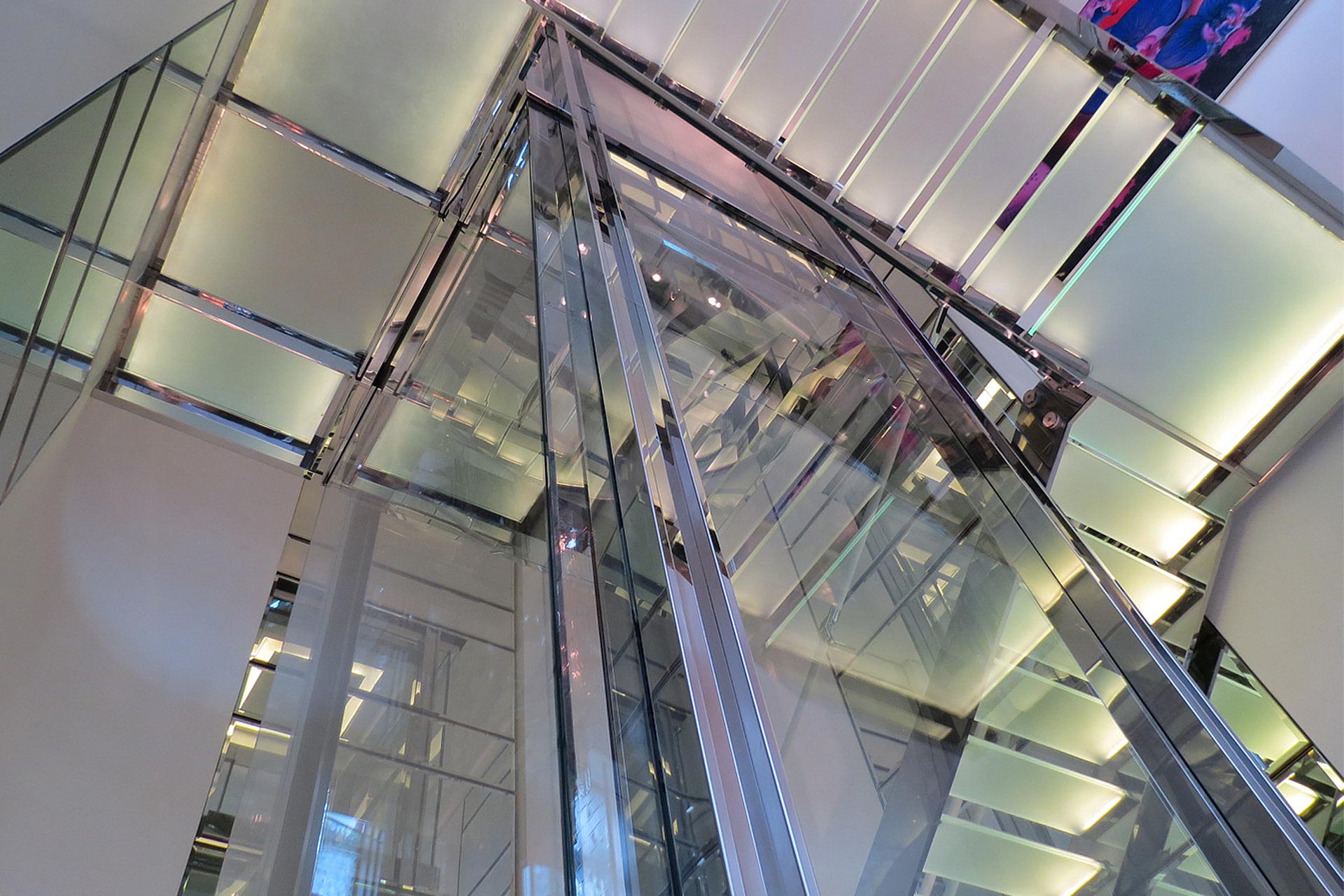 The
Challenges We Faced

and How We Overcame Them
The biggest challenge we faced with this project was that it had to be conducted inside a very small space. The lift and staircase were a full structural design and build over three stories, but even getting materials, such as large pieces of glazing, into the space was a challenge. Thanks to the experience of our team, we devised specialist lifting and movement plans to allow us to successfully install the lift and staircase.
Want to discover more about our work on this Private Members Club or interested in a glazed staircase or lift?