3 Benefits of Glass Balustrades for Decking: Safety, Durability, and Visual Appeal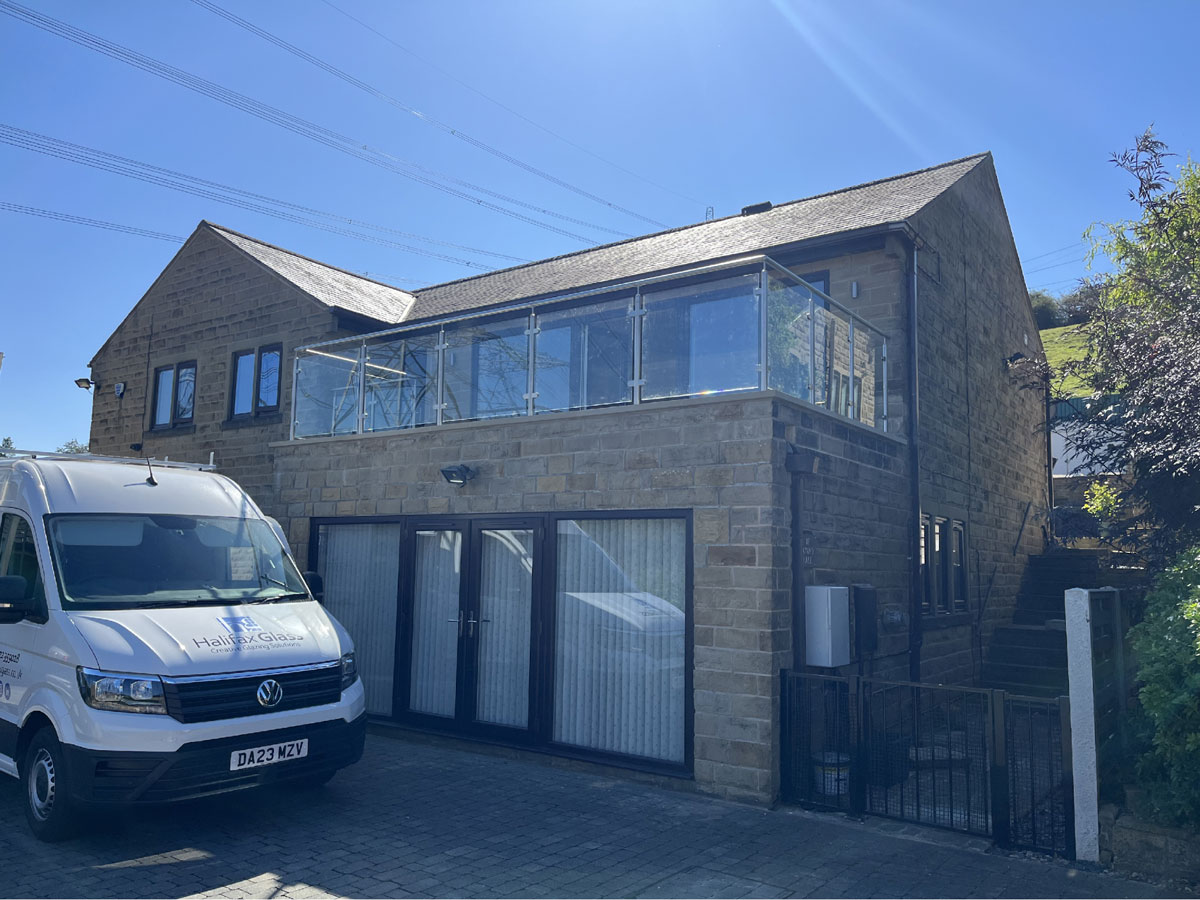 Building a decking area in your garden is the perfect solution for hosting outdoor dinner parties in the summer, BBQs and drinks with friends and family.
The beauty of designing your own decked area is that you can design it to purvey an uninterrupted view of your lawn, and customise it to your individual preferences.
If you're considering glass balustrades for your outdoor decking, read on to find out:
Why you should use a glass balustrade for your decking area
How safe glass is for use in a balustrade system
How it can be used for maximum visual appeal in your grounds
Why Should I Use a Glass Balustrade for Decking?
For many years, wood has often been the traditional option for garden decking, and there are numerous advantages to this; wood is easy to cut and shape to a custom design, and can easily be painted, stained and treated to suit your project.
Wood is also incredibly easy to install for decking, and responds well to fixtures like nails, screws and glue. However, wood can weather and erode quickly in outdoor areas, even when it's treated with weatherproof paint and sealant.
Although wood blends easily into your outdoor decor for a natural addition to your patio area, over time, moisture can make the wood soft and unsafe for load bearing, which can pose a threat to users.
However, using toughened glass for your glass balustrade systems is an incredibly durable option that remains unaffected by weather conditions, and provides a timeless finish to your decking.
How Safe are the Glass Panels Used in Glass Balustrades?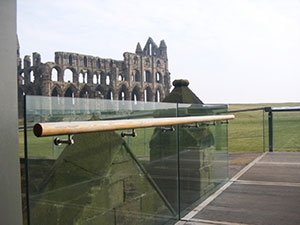 If you're designing a bespoke glass balustrade system, you will no doubt want to know how strong it will be, and whether it will stand the test of time against the extremities of the weather.
Glass balustrade systems are made with toughened glass, which is put through rigorous testing and must comply with strict regulations to ensure its stability and safety under force. This makes the glass panels This makes it highly shatter resistant and suitable for both indoor and outdoor use.
Having expert manufacturers and fitters design, create and install your glass balustrades also reduces the risk of breakages and will ensure that your balustrade is of the highest quality. In some cases, for example if you choose not to have a handrail in place, then you may need to use glass that is both toughened and laminated. If you're not sure which glazing option best suits your balustrade, contact our team of expert glaziers for advice.
How Can Glass Balustrades Be Used for Maximum Effect in Your Garden?
Using glass panels in your decking is the perfect way to showcase your garden. As decking is often raised above ground level, using glass panels can provide a contemporary finish, with panoramic views that will complement any occasion.
By using a frameless glass balustrade, you can enjoy an idyllic uninterrupted view of your garden by creating the illusion of empty space beyond the frameless glass.
You can also customise your glass balustrades to feature different coloured glass or frosted glass for privacy. Why not accessorise your glass balustrades with newel posts and handrails in styles crafted from wood or metal?
Do you need a frameless glass balustrade for your garden deck?
Contact the glass experts at Halifax Glass to examine the range of glass balustrades to complement your decking or patio area.