We've got a fantastic, close knit team who work hard to ensure that your projects are completed to the highest quality standard. Here are just some of the skilled glass professionals working with us today.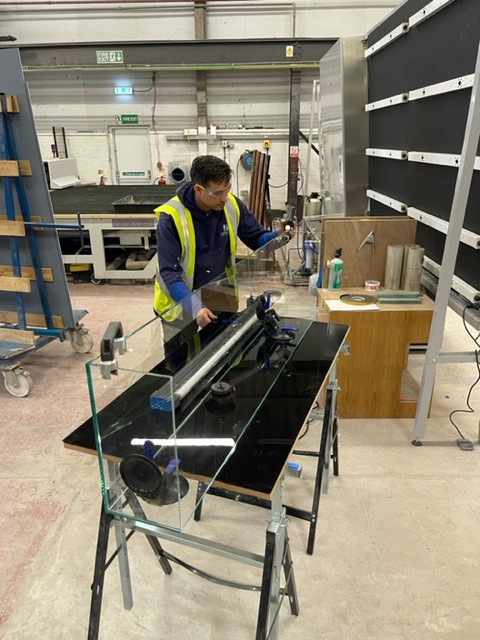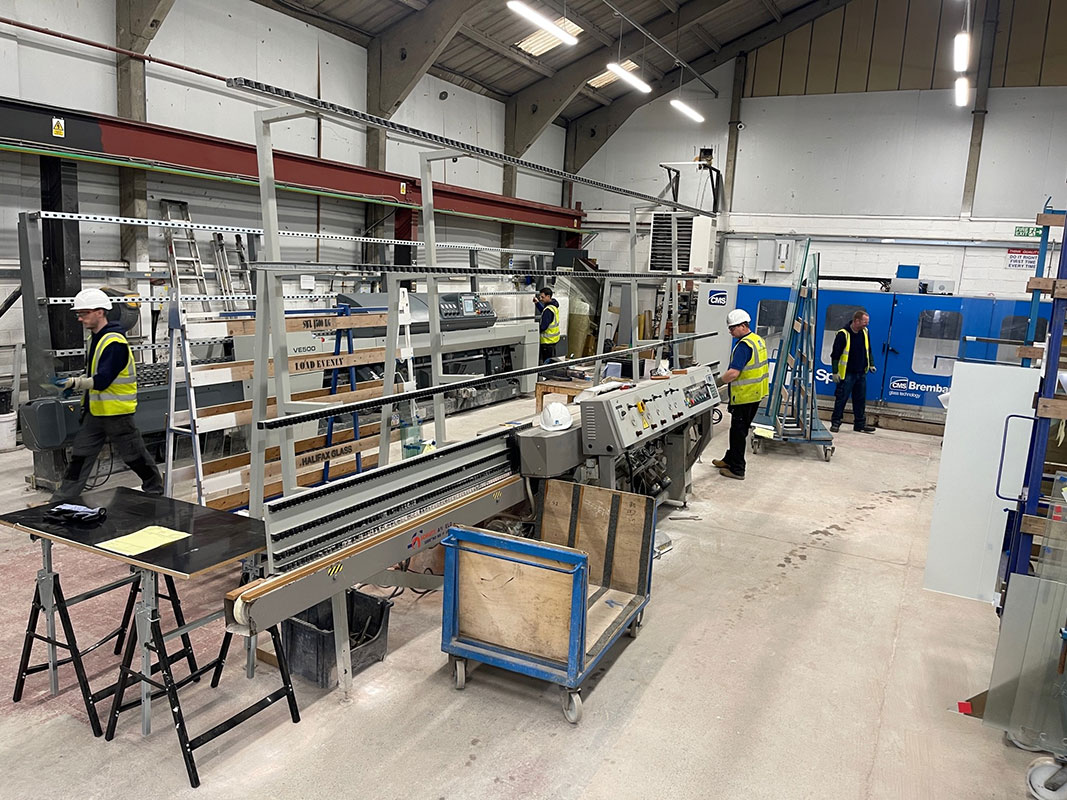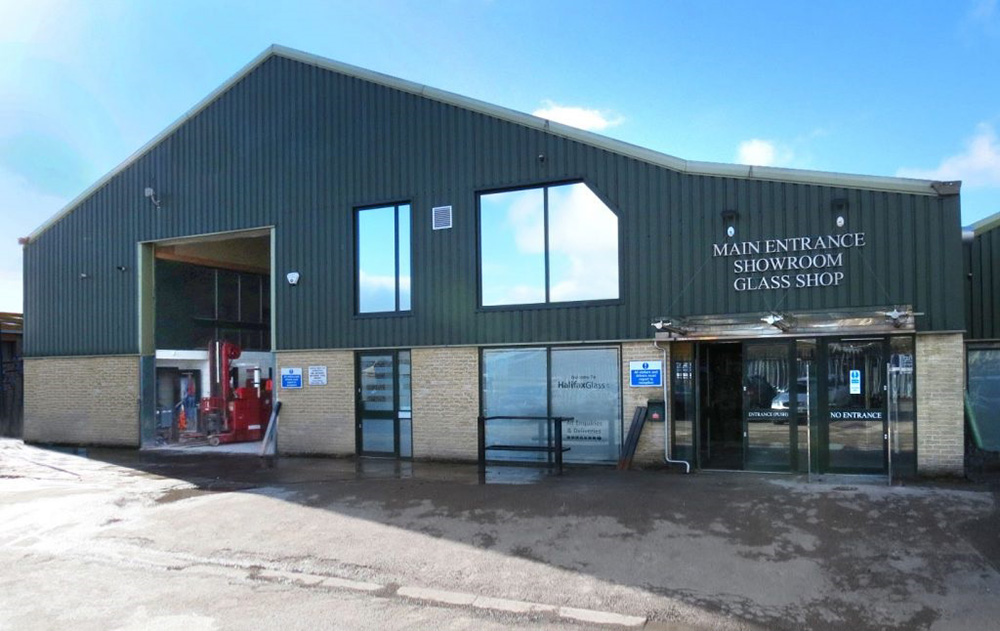 Neil Oddy is Halifax Glass' founder and director, leading the company as it grows in innovative and creative glass design.
In 1981, Neil as a headstrong teenager decided that starting his own business in the repair and manufacture of stained and leaded glass windows was definitely the way forward!
Over the years Neil's focus has strengthened and developed. His profound commitment to the business has enabled Halifax Glass to design and build structures, great and small, in locations throughout the UK – an achievement the once headstrong young lad would have only dreamed of.
Neil's Passion for good design and delivery remains the foundation and making of our business.
---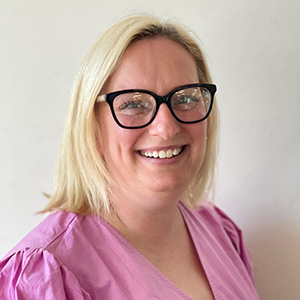 Becki Oddy is Neil's Co- Director, bringing two decades of leadership experience to her role. Her mission is to elevate Halifax Glass' profile by excelling customers' expectations and developing a customer centric working environment. Detailed and quality focused, Becki is proud to lead her team by example. Her bubbly personality shines through and is loved by her customers.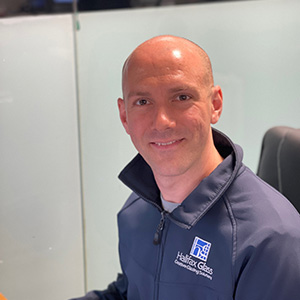 Robert Burgess is Halifax Glass' Project Estimator and Health and Safety Manager. He has worked in the glass industry for 10 years, having previously held various accountable roles within higher education. Robert is deeply dedicated to ensuring efficiency through accurate, timely and quality work and processes. Robert enjoys the challenge of tailoring our work to his varied customer base and ensuring customers' needs are met through bespoke elements.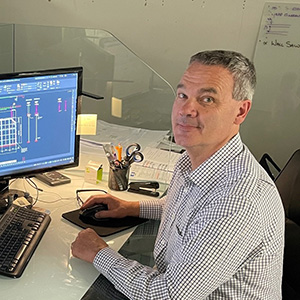 Nick Waterhouse is a Design Draftsman for Halifax Glass specialising in technical drawings. His knowledge and expertise in practical manufacturing techniques makes providing bespoke and complex structural glazing applications seamless. Nick is a devoted, team-oriented person and enjoys the challenge of varied project work.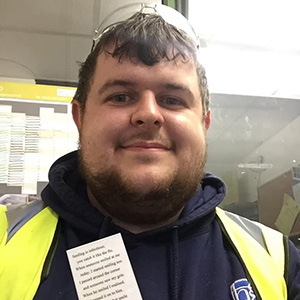 Ross Duffy is the Merchanting Manager for Halifax Glass. Ross has spent his whole career within the glass industry and there is no one more suited to leading his customer facing team. Ross is dedicated to his customer base and happy to talk to every one of them, offer invaluable product knowledge and bespoke design ideas. Ross works extremely hard to make sure our work is crafted explicitly to each customer, their needs, and timescales.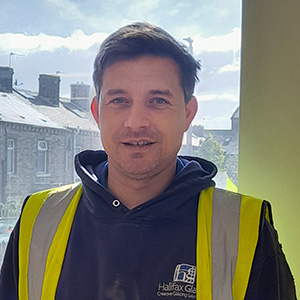 Matthew McQuade brings two decades of experience to his role as supervisor. Since 2000, Matthew has held many integral roles at Halifax Glass and is a much valued and well-loved team player. Matthew has an eye for detail and worked on several specialised projects including making bespoke glass screens for a Covent Garden restaurant and high-quality bespoke UV bonded display cabinets. Professional and positive, Matthew's focus is on building good working relationships with customer and colleagues alike. Matthew prides himself on the quality of his work.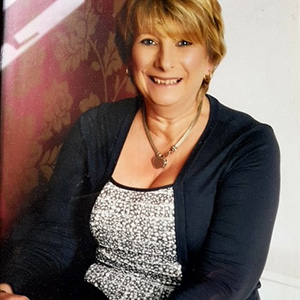 Jackie Payne is the office administrator at Halifax Glass and the first point of contact for most of our customers. Jackie is dedicated to delivering a comprehensive administrative and support function that benefits both the operational teams and our valued customers. She also often builds team morale by baking the team a cake!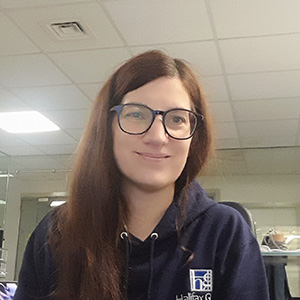 Charlotte Weston is new to the team and to the industry! Organised and efficient Charlotte supports the project team with a range of essential administrative tasks. She is a proactive individual and uses her high levels of computer literacy to help progress projects to their planned conclusion.