How to Improve Your Kitchen with a Glass Cooker Splashback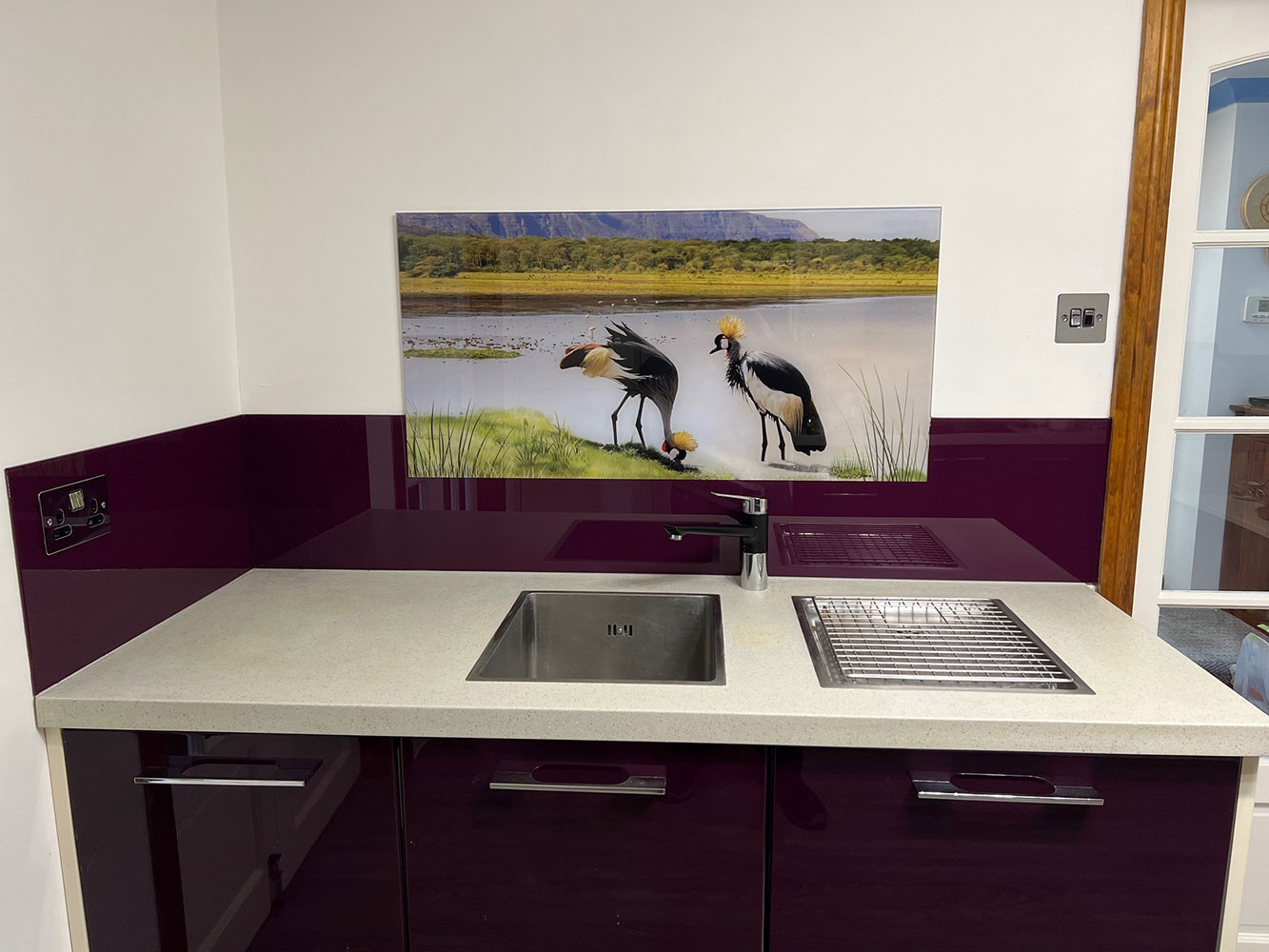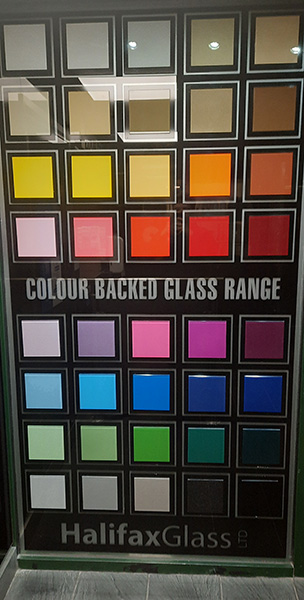 At least once in a lifetime, many homeowners will face the task of a kitchen renovation, complete with the consideration of small details like choosing the right kitchen splashbacks to suit the room.
Whether you're after adding a splash of colour to your kitchen, a funky printed glass design, or a simple and neutral, but hardwearing option, Halifax Glass can complete your kitchen splashback in 10 days, with unbeatable lead times and fast delivery.
Read on to find out why toughened glass splashbacks are a fantastic choice for your kitchen:
They are heat resistant
Easy to clean
Bespoke designs can add significant character to your kitchen
Custom designs can add character to your glass splashbacks
What is a Splashback?
It's common to take your kitchen splashbacks for granted alongside the other flashy gadgets you might need for your dinner parties and fancy home cooked delicacies.
However, they provide an important role in protecting your kitchen wall from dirt and debris from everyday activities in the kitchen, as well as preventing heat damage, as the wall behind your hob and oven area is subject to an intense concentration of heat and splatters from cooking.
Additionally, protecting this area can prevent water damage from steam that could lead to damp and mould problems, and enables you to keep the wall clean and dry from food debris.
Traditionally, many homeowners have opted for a kitchen splashback made from the popular choice of a stainless steel panel or individual tiles for a decorative effect alongside the practical advantages.
However, stainless steel, although durable, is easily scratched, and its reflective surface will quickly show up dirt and grease. Although tiles can provide an impressive stylish effect, the grout can be difficult to maintain without frequent touching up or replacement.
In contrast, glass splashbacks for kitchens can be a much more versatile choice for a number of reasons, from its durability and heat resistance to the customisable quality that will add a quirky touch to your kitchen.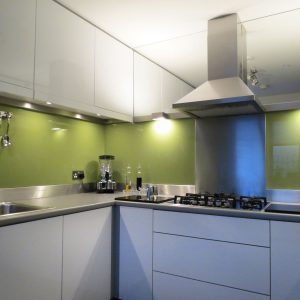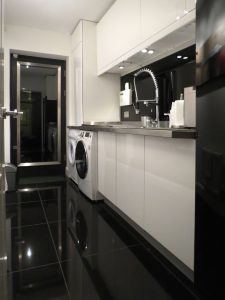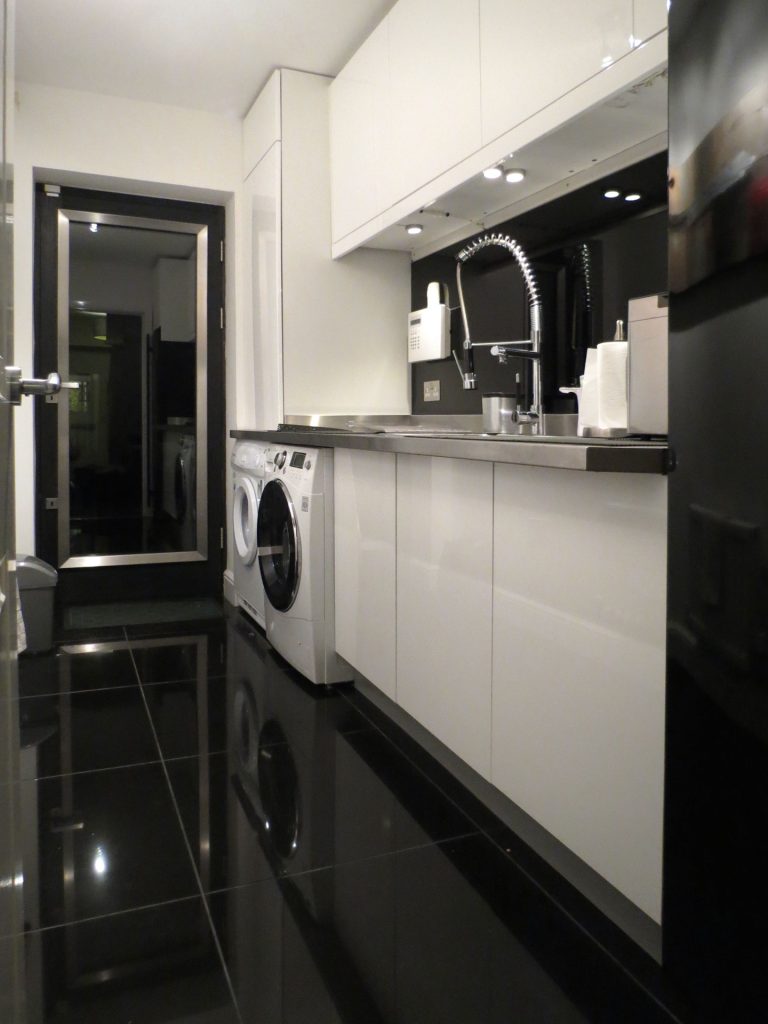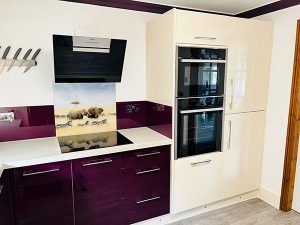 Toughened Glass Splashbacks Are Heat Resistant
Toughened glass kitchen splashbacks are incredibly heat resistant, making them a first choice for use around hot areas like the hob.
We use toughened glass for splashbacks, as they are heatproof to around 400 degree celsius, and therefore less likely to crack under the heat from cooking areas, making a toughened glass splashback the ultimate durable choice to sit alongside your pots and pans.
A Glass Splashback is Easy to Clean
Unlike other materials commonly used for a splashback, toughened glass is naturally resistant to water and bacterial growth.
This makes it a natural choice to use in a heavily used kitchen, as grease and stains can be easily removed compared to a steel or tiled splashback.
In addition, tiled splashbacks will often have defects, or cracks, which can affect the efficiency of your cleaning activities over time, and they are also less heat resistant than toughened glass splashbacks.
Although hard materials like marble and granite are often lauded in the kitchen design world for both worktops and splashbacks, they do have significant disadvantages. Not only are they an expensive choice, but marble is incredibly porous and stains easily, while granite can be corroded by everyday acidic substances like vinegar.
In contrast, glass is an inert substance, not corroded by household cleaning products or acidic food, and can be easily sanitised after cooking with fewer cleaning efforts.
Bespoke Glass Splashbacks for Kitchens Add Character
Designing bespoke glass kitchen splashbacks can be a great opportunity for you to add some character to your home. Whether you opt for coloured glass splashbacks, mirrored glass splashbacks or even printed splashbacks, this is the way to give your kitchen that wow factor it needs.
Halifax Glass can help you to create a bespoke design to your exact size and exact requirements, with a wide range of different colours to suit your individual style and compliment your home décor. You can even use your choice of artwork or printed glass design to create the perfect splashback.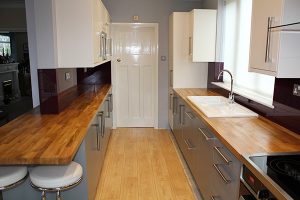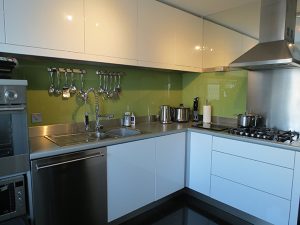 How Do I Get a Toughened Glass Splashback?
If you want to design your ideal glass kitchen splashback, get in touch with Halifax Glass today to purchase from a range of glass splashbacks.
Although splashbacks are useful for kitchens, they are also suitable in your bathroom to protect a painted wall from water splashes.
Splashbacks in bathrooms are most often used in small areas on walls above hand washing sinks. Whether you fancy designing a splashback with colours to suit your bathroom's aesthetic and style, or would like a mirrored glass splashback to complement your bathroom mirrors, we can have one manufactured to match your dream design.
Are You Looking For Glass Splashbacks For Your Kitchen?
Contact the experts at Halifax Glass today for a stylish range of splashbacks for your walls.